International
Convention
In a season of hybrid events that seemed to live on forever, Market America decided to step things up to the next level. Running a hybrid show with viewers from around the world while having a live show inside of a massive coliseum was no easy task. Luckily we were all up for the task. What a memorable event this was.
client
Market America / Shop.com
execution
The Solution
We tackled all of the challenges of running a large arena show and all the bells and whistles they entail, while maintaining an amazing virtual experience. Market America is a perfect case study for how to engage an audience that is half way around the world. With multiple zoom calls and tons of online participation, you really felt like the virtual attendees were in the room with the live attendees.
facts and figures
Statistics
Hybrid Event Design & Production
Interactive Zoom Recognition on Multiple Continents
Behind The Scenes Segments for Virtual Viewers
Multiple Stages
Custom Fabrication
150
Tons
moving
lights
special
effects
2
250+
languages
broadcast
motion &
video files
2K
6
ateendees
countries
viewing
about the show
What We Did
This is one of those shows you will never forget. We packed the stage with tons of special effects; from cryo to pyro and a booming sound system that shook the house. Each person that took the stage was welcomed by excitement and sooooooo much pyro. It was truly incredible.
What Our Client Said
There are many Production Companies and there is Katapult. Most of them can't deliver what they promise but when it comes to Hybrid or in person Events nobody can beat the way Erik, Jay and Scott do. It's so easy to work with them but at the same time the quality of the product exceeds all expectations. One of the best teams in the entertainment business.
Carlos Vigoreaux
Director of Live Events, Market America
Latest Work
We're excited for this next-level moment as the world opens back up. We're on to bigger, more exhilerating, more memorable direct sales events.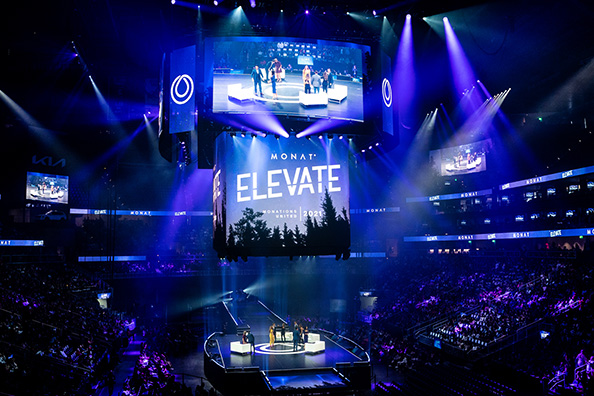 Arena shows carry an impact that is sure to wow your audience. Imagine thousands of people sharing the same excitement for your products and message as you. It's the type of memory your audience will never forget.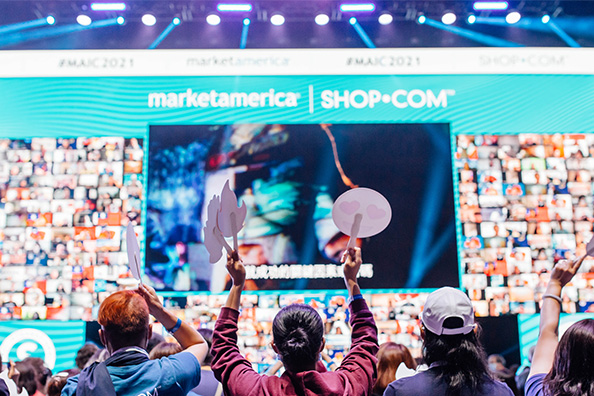 Check out the work put in by Katapult to make the annual SeneGence convention an event that bowled over their direct sales family at every turn, every recognition, every moment.